Multi-Couplings without connection assistance
Manually operated multi-couplings without connection assistance are available in plug-type design (fluidic-multi-coupling), compact design, as coaxial coupling or in plate mounting.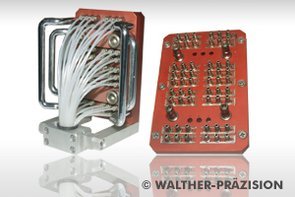 Applications:
Pneumatic measuring, control and monitoring loops with logic circuits and/or direct valve actuation
Ready made:
It can be equipped with different coupling elements. Coupling elements of various nominal bores, self-sealing or clean-break elements for various pressure ranges and in media-appropriate materials. Versions can be combined with electric, measuring and power connectors.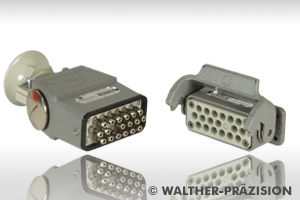 Applications:
Configuration with different through-type coupling elements in different nominal widths and connection types. Please find several element quantities of the types 90405, 90408 and 90410 in our Technical Catalogue.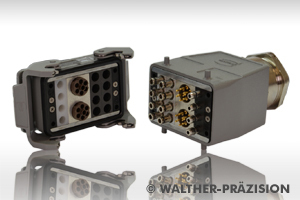 Applications:
Configuration with different coupling elements/-modules in different nominal widths as through-type or self-sealing elements possible. In combination with electro plugs for measure and power currents <50 V/10 A enable a case-specific configuration of the type 90410-Z03/Z31.