Steel works and rolling mills require the possibility of changing individual rolls or moulds in next-to-no time. Simple handling and a long service life under adverse operating conditions are among the key requirements made by the steel industry on mono- and multi-couplings.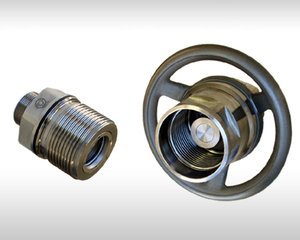 Our coupling systems provide the steel industry with solutions for hydraulic, pneumatic and many other media systems. Among the usages for mono- and multi-couplings are docking pouring ladles for thin slab and continuous casting lines, rolling stands and automatic gas supply to bell-type annealing furnaces. They are renowned for their exceptional durability under extreme conditions.
Mono- and Multi-Couplings in cold and hot Conveyor Lines/Rolling Mills
Mono-couplings and multi-couplings from WALTHER-PRÄZISION for batch-type annealing furnace in the steel-industry.